King Salmon Fishing Alaska
When you're looking for the best salmon fishing around think Pelican Alaska fishing and the Lisianski Inlet Lodge. We're just a 45 minutes away from Juneau via a seaplane and have some of the very best salmon fishing available anywhere.
CLOSEST TO THE FISH
If you've ever dreamt about salmon fishing in Alaska, look no further. Our lodge sits 2 miles away from the town of Pelican. Pelican's motto is "Closest to the Fish." You'll see why when you get here.
Pelican is built right in the Inlet, with many of the buildings on stilts and a boardwalk connecting the town together. We have some of the best, most breathtaking views when it comes to mountains and ocean. Pelican sits on Chichagof Island in the Gulf of Alaska, very close to Juneau.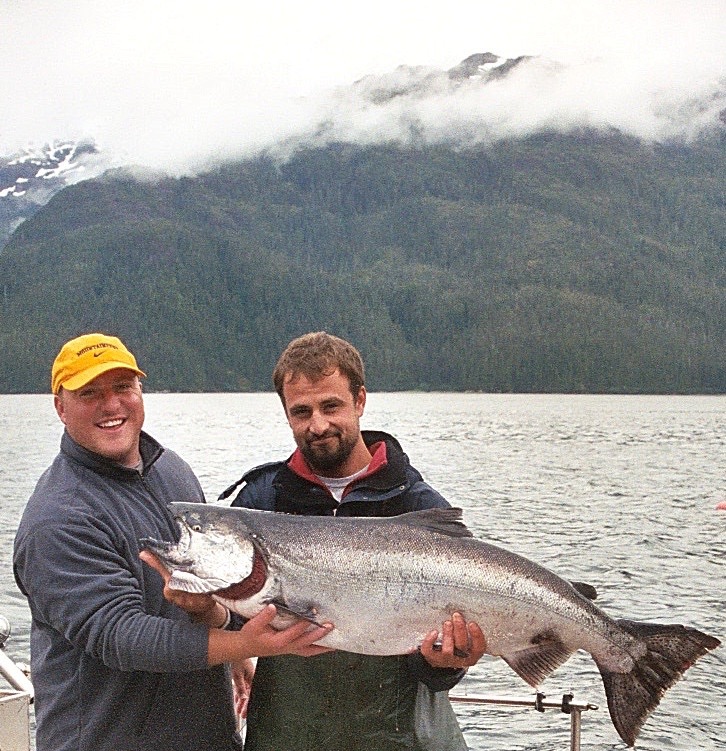 Catch the Silver, Pink, Sockeye, and Chum Salmon — and yes, even King!
While we are known for saltwater fishing, you'll find that our trout and salmon fishing are hard to beat anywhere else. Not many outfitters here offer fly fishing and few anglers know about the spots we do, so you're not likely to deal with another angler, let along a crowd here.
Whether you fish in the sloughs, or whether you step right outside of our Lodge and cast a line, catching some of the greatest fish you've ever seen.
Our sockeye, silver, pink, and chum salmon show up in the sloughs from mid July until the end of the late-season in late October. These fish wait until rain and high tides make the sloughs more accessible so they can get to the lakes. Coming early in July? You're likely to find Dolly Varden char aggressively hitting your flies. Looking for some king salmon? We can take you into saltwater where you can find the very best king salmon around.
WE'RE MORE THAN JUST FISHING — WE'RE AN ADVENTURE
The Lisianski Inlet Lodge is a great Alaskan vacation just on its own. We're pet friendly, so you can bring your best friend along. Our Lodge comfortably sleeps eight and we have kayaks, Barry patches, hot water on demand, a fire pit, rope swing, and hiking trails, all surrounded by the Tongrass National Forest.
You'll see the breathtaking Glacier Bay National Park and the Fairweather Mountain Range to our northwest and you just might see one of our local brown bears. We have some of the most densely brown bear inhabited areas around with 1.4 bears per square mile.
You can even fish from our beach for rockfish, salmon, halibut, lingcod and dolly varden char.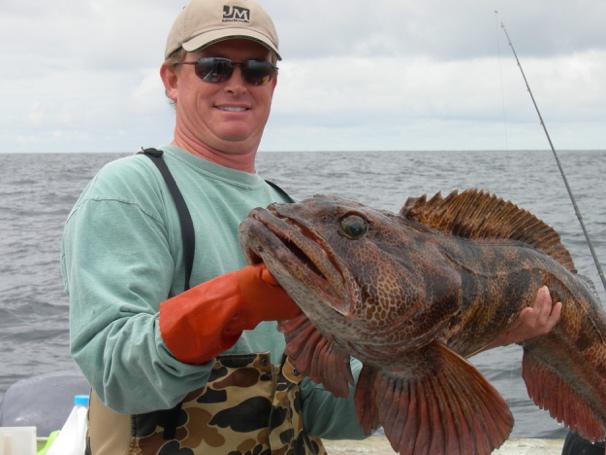 We're Experienced — so You Can Catch the Big Ones
You can go to Alaska and fish just about anywhere, but whether you catch the big ones depends largely on experience. Our guides are very experienced when it comes to fishing and catching "the big ones."
Our top notch fishing guide, Denny Corbin, has guided anglers in this area for more than 25 years, and he has been fishing his entire life. He wants you to be happy and achieve your fishing dreams, and can help make it happen. You'll not only be thrilled with your fishing vacation, but you'll also have boxes of salmon to show for it.
When you visit us, you'll know you've arrived someplace special. We take care of you throughout your visit in our family owned and operated guide service. We want you to have the best time of your life catching fish, and we want you to tell your friends how wonderful your visit was here with us.
Instead of telling your friends about the fish that got away, you'll be showing them the fish you caught — and even share some of your catch with them.
Contact us today for your fishing adventure!
Do you think that you would be brave enough to swim in the frigid Alaskan waters with King Salmon like this guest did? Check it out!